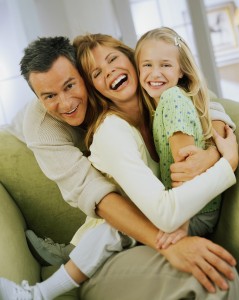 It's hard for us to believe, but the summer is just about to come to a close! It seems as though the end of camp sneaks up on us every year. Color War, the last big event of the summer, is underway, and before you know it the girls will be packing up their duffels and boarding the buses home.
You probably aren't surprised to hear that campers sometimes have a hard time settling in to the camp routine at the beginning of the summer. What you might not realize is that your daughter may find it challenging to adjust to life after camp! Bryn Mawr has become a second home over the course of the summer, and she's gotten used to the routine of camp life. After seven weeks of sharing a cabin with a dozen other girls, eating meals in the loud, spirited dining hall and moving from activity to activity every hour, even girls who can't wait to get home frequently need a few days to reacclimate to the peace and quite of home. (Even the senior staff and directors go through the same process of readjusting to the "real world" come August!)
In addition to the change of environment, your daughter may be emotional about leaving camp. It's not at all unusual for campers to feel sad about leaving their "summer sisters" at the end of the season. Don't worry — it doesn't mean your daughter isn't happy to see you! She might just need a little bit of time to get used to being away from camp… just like she needed time to get used to being away from home in June.
The post-camp blues generally fade within a day or two. In the meantime, you can help your daughter make a smooth transition back to home life by asking her to share her summer with you. Look at photos and video on the camp website together and listen to her stories about those moments. Break out the tennis racquets and get her to show you the new skills she picked up on the courts at camp. Admire her arts and crafts projects, listen to her Color War play-by-play, and let her teach you her favorite camp song or cheer. Sharing her memories and lessons from the summer is a great way for your daughter to ease back into life at home while continuing to cherish her camp experience!