Not Sure if You're Ready for Camp?
2023 Explorer Dates:

Friday, July 21st – Sunday, July 23rd
Try Camp for a Weekend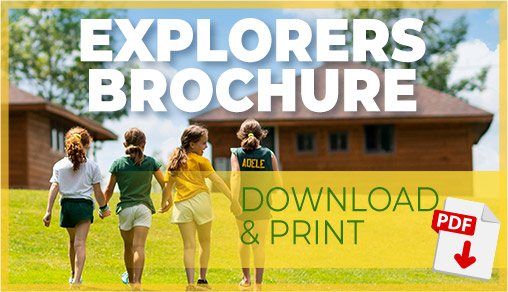 Going to sleepaway camp for the first time is a big step in any child's life, and there's no better way to find out what camp is like than to give it a try! That's why we offer our annual Explorers Weekend as an opportunity for first-time campers to experience life at camp before they sign up for a full summer. Explorers eat in the Dining Hall, splash in the pool, experience a Friday night talent show, attend activities and sleep in cabins just like full-fledged Bryn Mawr campers. They're guided through their mini-camp experience by our Bunk One campers, with supervision from a seasoned Explorers leadership staff made up of veteran camp moms.