Bryn Mawr campers participate in activities including tennis, soccer, gymnastics, English riding, basketball, softball, volleyball, lacrosse, dance, swimming, boating, waterskiing and arts and crafts. They challenge themselves on our ropes courses, perform in camp musicals and dance ensembles, and publish their own newspaper, The Poplar Post.
We encourage our campers to learn to waterski, kayak, throw a pot, jump a three-foot crossrail, hit a fastball, serve an ace, swim, vault, dance and shine onstage. And we give them all the one-on-one attention they need to accomplish their goals.
Above all, Bryn Mawr is a place where campers are encouraged to branch out, try new things and to learn and grow in a supportive atmosphere.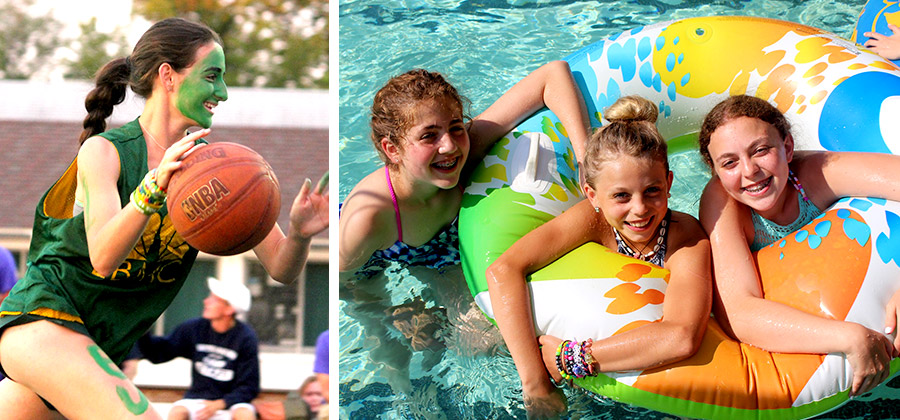 Want to Learn More About Our Activities?
Go Ahead… START EXPLORING.