What would summer camp be without fun on the waterfront? Whether splashing in the pool or speeding around the lake, Bryn Mawr campers have aquatic fun at their fingertips all summer long!
Waterfront
There's something for every Angel on the Bryn Mawr waterfront! Launch into the air on our floating AquaJump, paddle on boogie boards or canoes, catch frogs and fish, or cruise in a paddleboat. Two separate dock areas allow us to safely accommodate all of our lake activities.
Aqua Jump
Boat Docks
Boat House
Waterski Docks
Waterski
There's nothing like the excitement of getting up on waterskis for the first time! Our private lake is the perfect size for interested campers to learn, starting on the boom for beginners and working up to advanced skills like slalom or dropping a ski.
Swimming
Kept at 86 degrees, our outdoor swimming pool is the perfect temperature for an early-morning workout or an afternoon cooldown! Campers from the Manor House through Upper Juniors use the pool for instruction and free swim at least five times each week, while our Senior campers enjoy free swim three times a week, along with optional swimming electives. Competitive swimmers can join the swim team to participate in meets throughout the summer.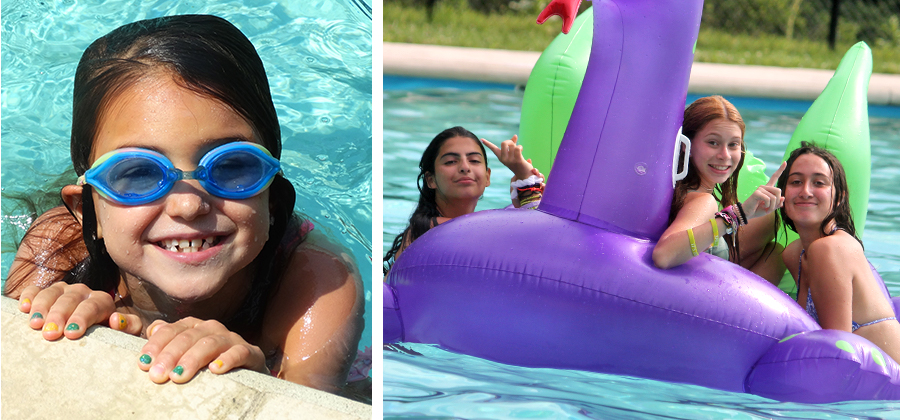 Water Safety
Safety is paramount where water is concerned, and all of our aquatics staff members are American Red Cross-certified lifeguards and Water Safety Instructors. Every aquatics activity, whether at the lake or the pool, is carefully supervised by our swim staff.