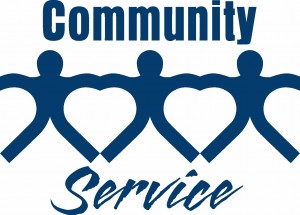 Everybody knows camp is a great experience for the kids who get to go — they learn new things, make new friends, and have great adventures. But we think camp can be more than a fantastic place for campers. It can also be a place where they learn how to give back and make the world a little bit better for other people.
Community service is an experience more and more camps are incorporating into
their programming. The parents we've talked to say they like knowing that they're sending their children to a place where not only are they going to get a great personal experience, but they're going to learn that giving back can feel just as good as getting. Dan (along with many of his fellow campers and, later, counselors) learned this lesson as a young man from his own camp director, Morry Stein of Camp Echo Lake. When Morry died unexpectedly in a 1994 plane crash, Project Morry (formerly Morry's Camp) was founded to honor his vision of providing a quality summer camp experience to all children. Since 2003, Bryn Mawr campers have been swimming sponsored laps to raise money to support Morry's Camp. Over the years our campers have raised more than $110,000, and all of our Bunk 1 campers have had the opportunity to visit Morry's Camp, get to know the campers and see firsthand the good work that is done there for young people who don't have the same advantages afforded many of our Bryn Mawr Campers.
This year, for the first time, the American Camp Association is organizing a coordinated volunteer effort among member camps through an initiative called Making a Difference: Celebrating 150 Years of the Camp Experience through Community Service. This summer is the 150th anniversary of the first summer camp opening in the United States, and to mark the occasion, many ACA camps will be participating in a week dedicated to community service, July 17-23. Camps across the country — even as far away as Alaska! — will be sharing the positive impact of summer camp by taking part in projects to benefit their communities (local, regional, national and international). The ACA says:
"By participating in this week of community service, camps will honor and celebrate 150 years of 'paying it forward.' When we teach children and youth to contribute to the world around them, we are fostering personal growth and development. And with over 60 percent of parents reporting that their child continues to participate in activities learned at camp, you can plant the seeds that grow into a lifetime of service to communities… one child at a time."
Camps are planning projects that include assisting with Habitat for Humanity home construction, assisting at events in communities near their camps, visiting retirement homes, restoring local trails, inviting underprivileged children to participate in camp special events, and fundraising for causes like Morry's Camp. More on our specific projects in the Spring Poplar Post newsletter.
We're excited to be part of a project that will not only get campers out into their local communities and serve as an example of the positive impact of summer camp, but will give all our campers the opportunity to feel like part of something bigger than themselves and show them how great it can feel to help others — at camp, at home, and throughout their lives!