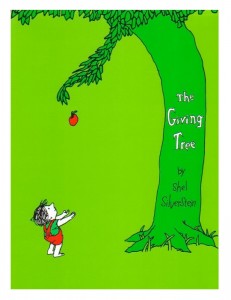 At Bryn Mawr, we love tradition, and Friday nights are a favorite weekly tradition summer after summer. Every Friday of every summer, all campers and staff dress in white for Shabbat dinner. After enjoying brisket and matzo ball soup, we gather in the Apple O Theater for talent night and a story read by Jane.
Some of the stories Jane reads change from year to year as she discovers new books she knows campers will enjoy, but there are two best-beloved books without which no Bryn Mawr summer would be complete: "The Giving Tree," by Shel Silverstein, and "The Velveteen Rabbit," by Margery Williams.
"The Velveteen Rabbit" is traditionally read on the first Friday night of the summer. For those who may be unfamiliar with the story, it's about a stuffed toy rabbit who learns that a toy becomes Real when it is truly loved by its owner – and "once you are Real you can't become unreal again. It lasts for always." It isn't until the Rabbit is separated from his beloved owner that he learns what it really means to be loved and to be Real.
"The Giving Tree" is another story about a relationship between a child and a well-loved object – in this case, an apple tree who gives selflessly to the little boy she loves as he grows up and changes.
These two stories are treasured chapters of camp lore. Older girls know them practically by heart, and you'll often hear them mentioned in the alma maters our Bunk One campers write for Color War Sing. And since many counselors grew up with these classic tales, they also love to hear them read and share them with their campers.
But it isn't just the stories themselves that are important – it's their messages. "The Giving Tree" and "The Velveteen Rabbit" have become traditional stories at camp because they illustrate the most important value we want our campers to hold dear: what it means to love and care for someone else. In "The Giving Tree," the tree shows her love for the little boy time and time again by giving up parts of herself – her apples, her branches, her trunk. In the end, she has nothing left of herself but a stump, but she is content because she is with the person she loves, and that is enough. And in "The Velveteen Rabbit," the Rabbit is granted his greatest wish – to become a Real rabbit – because he became Real in the heart of the child who loved him so much.
We're proud that Bryn Mawr is so spirited, has such a wonderful facility and offers such a wide variety of activities and programs. But nothing makes us more proud than hearing campers talking to one another about "The Giving Tree" or "The Velveteen Rabbit" and knowing that they have learned the importance of caring for one another. We love that campers treasure these stories and look forward to hearing them each year – and we especially appreciate seeing our campers carry these messages of love and giving into their daily lives, at camp, at school and at home.