As a camp director, people often ask me what I do "during the year". One of my favorite things to do when I am not directing our summer sleepaway camp is to attend educational seminars. I learn ways to give girls the best possible camp experience, and often take away pearls of wisdom to share with parents.
Recently, I had the opportunity to attend two interesting programs. Rachel Simmons spoke on "Empowering Girls to Make Real Friends, Communicate Honestly and Directly and be True to Themselves". Girls need to talk about their feelings. Adults need to ask about their feelings, and then validate them. A traditional all girls camp is a safe place for girls to practice sharing with each other how they feel. When we practice kicking a soccer ball, we get better. When we practice talking about our feelings, we can get better too. I liked this acronym that Rachel Simmons uses to help girls express how they are feeling or how to solve a problem:
G = Gather your choices- What are some things that I can say or do?
I = I choose- What will you do?
R = Reasons are- Why did you decide that?
L = List the outcomes- What might happen if I choose this option?
Next, I heard Jessica Weiner speak about "Today's Tweens, Teens, and Everything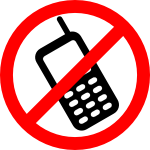 in Between." Jess is considered to be a "go to authority" on girls and self confidence. She serves as Dove's Global Ambassador for Self Esteem, creating content and curriculum for countries around the world. She reiterated that our tweens and teens are living in a digital world, and this makes real relationships more important than ever. As adults, we have a responsibility to remind our children that every user, friend, or follower is a human being. I liked some of her other thoughts:
Pause before you post. Make sure your child understands that once they post, it is permanent.
Tech Parking Lot- Everyone parks their device in a "parking lot" for a designated amount of time. Talk to your children about what you did during that time and what it actually feels like to disconnect.
Camp is a 7-week Tech Parking Lot! It gives girls the chance to learn to communicate with each other in a deeper way.