There's no litmus test for determining when a child is ready for camp. It really boils down to the individual. In our decades in camping, the Bryn Mawr leadership has known girls who were champing at the bit to hop the bus to a Manor House bunk before they could even spell "camp," girls who weren't ready until they were Senior Camp age, and even some who ultimately decided sleepaway camp wasn't really for them at all.
Camp readiness can sometimes be hard for parents to gauge, especially parents who are basing their child's preparedness on their own experiences. Some kids are just ready younger than others. If you're starting to think about summer camp for your daughter, we suggest you begin by asking yourself four questions:
Has your daughter expressed interest in camp? If she's asking about it, that's a great sign that she's ready for the experience.
Does your daughter have the social skills necessary to succeed at camp? She will need to know how to interact appropriately with her peers and be part of a group.
Is your daughter able to take care of herself? Of course camp staff members will ensure the health and welfare of every child, but it's important that she is able to dress herself, brush her teeth, and take care of other basic daily needs.
Are you ready? Camp is an adventure for children, and it can also be an adjustment for parents. Your support is important to your daughter's success at camp.
If you can answer "yes" to those questions, here are some other important steps you can take to ensure your daughter is ready for a successful first summer at camp:
• Involve her in the camp selection process. Camp will be your daughter's home for seven weeks and, hopefully, for many summers. It's so important that she be a part of making the decision about which camp she attends. That's why family tours and home visits are part of the registration process at Bryn Mawr. We want to make sure parents and daughters have the chance to get their camp questions answered.
• Help your daughter find the camp that's the best fit for her. At Bryn Mawr, we're proud to have some campers who are second- and third-generation Angels, and we know mothers and daughters enjoy sharing that bond of having attended the same camp. But we also have many campers whose mothers attended other summer camps as girls, or whose sisters attend different camps, because those families have recognized that while another camp may have been the best fit for a mother or sister, it's not the best place for every member of the family. And that's OK! Any camper is infinitely more likely to succeed at a camp that's a great match for her interests and personality.
• Give camp a trial run. One of our favorite times of year is Explorers Weekend, when prospective LBMC Angels come to try camp on for size over the course of three fun-filled days and two nights. Explorers gives your daughter a taste of camp so she can really start to understand what it's all about and how she might feel about a whole summer of special events, scheduled activities and nightly slumber parties.
• Be patient and understanding. The first few nights of camp can be a tough adjustment for the most seasoned camper. In fact, it's not at all unusual for even some of our oldest girls to come down with a case of "pre-camp jitters" right before the summer starts. Be prepared for the possibility that your daughter may need time to adjust to camp. Make sure she knows you believe in her and you're confident that she will have a happy, successful summer.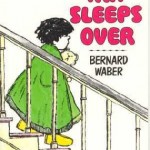 • Most importantly, talk to your daughter about camp, and listen to what she has to say. If you're not sure where to start, there are a lot of great books about camp and some of the feelings that come along with sleeping away from home. (An oldie but a goodie is "Ira Sleeps Over," a picture book about how a little boy conquers his fear of spending the night at a friend's house.) Let your daughter be honest about her feelings, and if she's nervous, confront that nervousness together. When you help your daughter prepare for camp by talking through some of the scenarios and emotions she may encounter, she'll be well prepared to jump into camp with confidence.