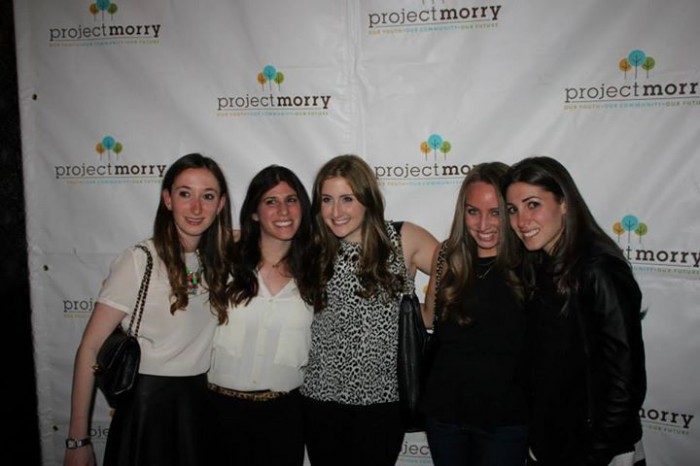 Project Morry was established in 1995 to provide a summer camp opportunity to inner-city youth who otherwise likely wouldn't be able to experience the gift of camp. Named for Morry Stein, a legendary camp director who died in 1994, Project Morry honors Morry's belief that summer camp provides lifelong benefits and his dream of making summer camp a reality for children from all backgrounds. Founded as Morry's Camp, the organization adopted the name Project Morry as it expanded to become a year-round, long-term program that fosters education, enrichment and lifelong success.
At Bryn Mawr, we have felt a very personal connection to Project Morry since its beginning. Morry Stein came into Dan's life 50 years ago when he came to the Kagan family home to enroll Dan's brother in summer camp. Morry gradually became a very important influence in Dan's life, first as his camp director and later as a mentor, helping Dan hone the skills that make a great camp director — compassion, honesty, fairness, listening and leadership.
Since Project Morry was established, we have been proud to support its programs and help share Morry's vision. What has been truly wonderful, though, has been seeing LBMC campers and staff, most of whom never had the opportunity to know Morry himself, embrace Project Morry and its mission.
For 15 years, support for Project Morry has been a part of the Bryn Mawr summer experience. Our campers have swum countless laps and raised thousands of dollars through our annual swim-a-thon fundraiser, and our oldest girls have been able to visit and volunteer at Morry's Camp, where they have experienced Morry's vision firsthand. And campers and counselors of all ages have made supporting Project Morry a part of their lives long after camp ends through donations, service projects, and participation in Project Morry fundraisers.
One of our campers, Dani Z., was so inspired by her summer experience at Morry's Camp that she recently nominated Project Morry to receive a grant from her JCC's Teen Philanthropy Institute.
"During the final meetings, I shared stories of my experience with Project Morry, which significantly impacted our decision," Dani wrote. "My peers were inspired by my own experiences and realized how great of a cause Project Morry really is." Dani's youth group voted to make a donation of $2,200 to Project Morry. In a note to camp, Dani expressed her appreciation for Project Morry and the opportunity she had at camp to support its work.
"I wanted to thank you for allowing me to have that experience, and for making Project Morry such a huge part of camp," she wrote. "It really does have an impact on me, and I am sure, on all of the campers."
All of which just goes to show that Morry was right: What children do at camp translates into life after camp. Whether it's demonstrating team spirit, learning good sportsmanship, developing problem-solving skills or gaining an appreciation for helping others, the lessons of camp become lifelong lessons that help shape campers as they grow into adulthood. We're looking forward to the life lessons that await our campers when camp starts in a few weeks — and to watching as they put those lessons to use in the years to come!
Learn more about Project Morry at www.projectmorry.org.