From the cabin counselors who create welcoming living spaces for their campers to the program specialists who spend each day teaching their favorite sport or activity, Bryn Mawr staff members work together to give each camper a summer she'll never forget. You'll be a role model, a leader, and a great example to your campers — and the friendships you'll make with your fellow counselors can last a lifetime.
Staff Positions
Bryn Mawr counts on a staff of 180 hardworking individuals to bring summer magic to life for our campers!
We Want You As You!
We believe in an inclusive work environment that promotes and values diversity. As an equal opportunity employer, we embrace all that contributes to who you are today and the role model you will be for our campers.
Ready for a summer you'll never forget?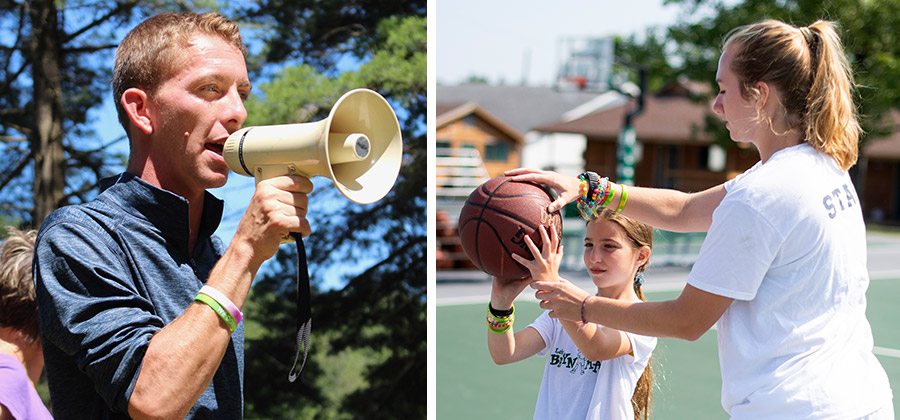 Do you love kids? Are you OK with acting silly? Do you love being outdoors? Are you energetic and enthusiastic? Can you go with the flow? Are you a creative problem solver? Does the thought of a fresh s'more get your heart racing? Sounds like you're ready to be a camp counselor.
Camp just might be a perfect fit if you:
Are at least 19 years old
Will enjoy living and working with children 24/7
Want to experience a new place, surrounded by new people
Are free from any limiting factors (summer classes/practices, significant other, family vacation, financial considerations)
Are flexible and open to trying new things
Are willing to live by the standards set for LBMC staff
For nearly a century, Bryn Mawr has been a summer home not just to young girls, but to the counselors who come to help give them a magical experience, year after year. If you're ready to join that tradition of enthusiastic, caring counselors, we want to hear from you!